Custom made glass top tables can refresh and invigorate any room of your home. Is it time to update your drab dining room set or replace that clunky coffee table in your living room? Perhaps your entryway needs a fresh, new look to welcome your guests. Whichever area of your home is next on the makeover list, the professionals at Giant Glass and Mirror are ready to help you design your next "statement piece."
In this blog, we are going to focus on a few high traffic areas of your home here, but the concepts discussed here can be used in any area of your home.
DON'T
B
E AFRAID TO REDECORATE YOUR HOME!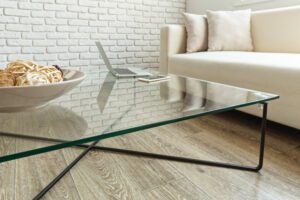 While remodeling is best left to professionals, redecorating is for EVERYONE! Many people live with taupe, beige and tan walls for years because they are simply afraid to pick a paint color! While neutral colors can create a 'blank canvas,' they often lack character and usually don't represent an individual's true sense of style. If your walls are a bit BEIGE, why not put a plan together to breathe new life into your home? Professional painters recommend painting the interior of your home every 2-3 years, but there are many variables to consider when deciding when to paint. This most important is to keep it simple. Pick an area of your home that needs some TLC, pick a color scheme, choose an accent piece, such as a  custom glass table top, to design around, then, gather supplies, roll up your sleeves and get to work! The worst thing that can happen is not liking the paint color you chose and having to live with it for a while until you can repaint. A neutral palette is safe, but let's explore some BOLD design ideas and how you can incorporate a glass top table into your new space!
FRESHEN UP THAT ENTRYWAY!
Let's start in the entryway of your home. This is the 'formal entrance,' not the door you come through from the garage. We are talking about the door that company uses. Do you have a grand foyer that is vacant space? This is an ideal location for a round glass top table. Consider topping your table with a large vase and a lovely flower arrangement.
Additionally, lighting is key in your entryway. Guests appreciate a well-lit, welcoming area to enter someone else's home. Large entryways are often painted in neutral colors because the rest of the house flows towards them making a colorful statement more challenging.
However, decorating a smaller entryway can be fun and easier to include color! What color makes you feel welcome? This is the color to choose for your entry area. Placing a decorative mirror above a lovely custom–made glass top table will make your entryway an inviting space.
You might not linger in this area for very long day-to-day, but it is a high traffic area of your home that you see every single day, and your guests arrive here, so why not make it look spectacular? Painting experts recommend painting entryways every 2-3 years.
LIGHTEN UP YOUR DINING ROOM!
People often choose dark wall colors, heavy draperies, and bulky wood furniture for their formal dining rooms. Some homeowners mistake DARK for WARMTH. However, you can easily create a warm, inviting dining room using light colors and a striking rectangular glass top table. A glass table will complement a wood china cabinet while softening the look of the room. You can showcase a beautiful rug underneath a glass table as well.
A glass top table works just as well in a cozy eat–in kitchen. A significant advantage of glass tables is that they create the illusion of more space. Placing a small round glass top table in your kitchen is practical and functional.
ADD SOME STYLE TO YOUR COFFEE TABLE!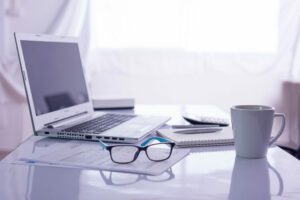 When you work with Giant Glass and Mirror, it won't take you long to realize that the sky is the limit when it comes to custom–made glass table tops! Do you have an old door? Get a piece of glass cut to fit it, stack some books underneath each end, and you have a repurposed piece of custom furniture! Did you pick up a unique piece of metal at a flea market? Take it to the glass pros at Giant Glass and Mirror and have them custom fit it for a one of a kind coffee table top!
Placing glass on top of your existing furniture is another option. Exposure to the sun can fade wood over time; glass protects against this. Glass can keep antique pieces protected all while allowing their beauty to show making glass is a more favorable alternative to a tablecloth!
Redecorating your home can seem overwhelming. If you tackle small spaces first and develop your taste and skill, over time, you will gain confidence. Before you know it, you'll find you may even enjoy making your home, more, yours! Request a quote by calling 954-822-7885,  from one of the craftsmen at Giant Glass and Mirror TODAY.  Don't forget to snap those before and after pictures!