If you are in the market for a new table, we've got several reasons for you to choose a glass table top. Selecting a new coffee table, end table, kitchen table, or even the all-important dining room table can be a difficult task, but the professionals at Giant Glass & Mirror are here to help. Let's explore some reasons why you should choose a glass table top:
Glass table tops are 

practically maintenance

 free-keep them clean, the end.

They catch light from fixtures and windows

They are versatile-glass matches EVERYTHING!

A glass top can give new life to an antique piece and protect it for years to come

Glass can 

make

 a so-so DIY project a WOW DIY masterpiece

You can 

showcase

 the unique table base or legs you found at the flea market instead of hiding 

them

 

underneath the wood

Turn an ordinary coffee table into a 

creative display case

Create the illusion of more space in a

 small area with a glass top table
THINGS TO KEEP IN MIND WHEN SHOPPING FOR A CUSTOM GLASS TABLE TOP
Shopping for a table is stressful. Tables can be expensive, and you want to get it right the first time because you will likely have it for many years. Designers from Lushome have some sound advice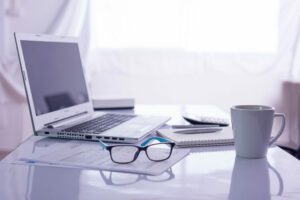 on how to avoid making mistakes when following modern interior design trends. Save the trendy colors for placemats and pillows. Follow classic design advice when it comes to choosing tables for your home.
What we need to know:
The room the table is for

The dimensions of the space

Your desired dimensions for the piece

Ideas for the base/legs

What you need to know:

Our products are customizable

You can choose from 

clear

, frosted, bronze, gray, blue or green glass

Our tables come in 

1/8″ thickness inlay to ¾" freestanding tops

Our edge choices include 

standard

 seam, beveled, flat polishes, and ogee edge which is a polished, round edge with a decorative flair 

We can cut your table into a classic shape like 

a 

square

, rectangle, round or oval 

We can 

cut

 your 

table

 into a unique 

shape

 like kid

ney, hexagon or almost any curved or straight

 s

hape you would like 

We make all o

ur glass table to

ps 

w

ith tempered glass
When you work with a glass specialist at Giant Glass & Mirror, you will get a piece that is entirely custom made to your needs. Shopping with us is more of a creative experience rather than a simple shopping trip. You don't need to depend on someone else to come up with the perfect table when you can design it yourself and have it custom made at a local company here in Southern Florida.
WHY CHOOSE TEMPERED GLASS FOR YOUR TABLE TOP
Tempered glass is a type of glass that has been strengthened through either a chemical or thermal treatment. The treatment "tempers" the glass by putting the outer surface under compression while putting the interior under tension. When broken, this process causes the glass to crumble into small pieces which are less likely to cause injury compared to dangerously large shards of glass that result from broken plate glass.
Additionally, tempered glass is more heat and scratch resistant than annealed glass, making it the safest choice for a table. Tempered glass is used in many applications from car windows to frameless shower doors and has made vehicles and homes much safer over the years.
You should choose tempered glass for most projects in your home. Any table that gets a lot of use will suffer from general wear and tear. Tempered glass holds up well under household use. If you are using glass to cover a solid table for protection or preservation, you don't necessarily need to use tempered glass because the wood will support the glass and provide strength. However, tempered glass offers extra protection if something is dropped onto the surface.
REPLACEMENT GLASS TABLE TOPS ARE AVAILABLE NEAR YOU

Even durable tempered glass can break. Accidents happen all the time. When disaster strikes in your dining room, Giant Glass & Mirror can help. Our glass specialists can custom make a replacement glass top for your rectangle, round, or unique shaped table. Whether your kids knocked over an end table or a heavy pot slipped out of your grip and shattered your kitchen table, we have the knowledge and skills to replace your glass product.
Giant Glass & Mirror has served residents and businesses near Dania Beach, Fort Lauderdale, Miami, and surrounding areas for over 20 years. We are a full-service glass company. That means we design, fabricate, and install all our glass products. We also back our work with a 100% satisfaction guarantee. The job isn't done until you are completely satisfied. Contact one of our glass professionals to get a FREE quote for your next project!